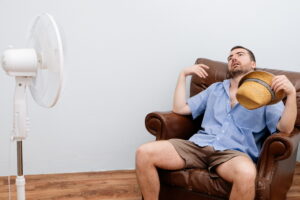 A properly installed central air conditioning system for a home is supposed to create comfort throughout the house. Air conditioning systems are designed to provide 11°C of cooling for a house, and that's often more than enough for people to feel comfortable (provided the air conditioning system is large enough).
But what if your AC isn't holding up its promise? If you turn on the AC, set it to a comfortable (but not too cold) setting of 26°C, and it isn't much hotter than 37°C outside (a pretty hot day for us), but you don't feel the house cooling down like you expect, you may have an air conditioner problem.
Below will look at some reasons your air conditioner is losing its cooling capacity and struggling to make your summer as cool as you want it.