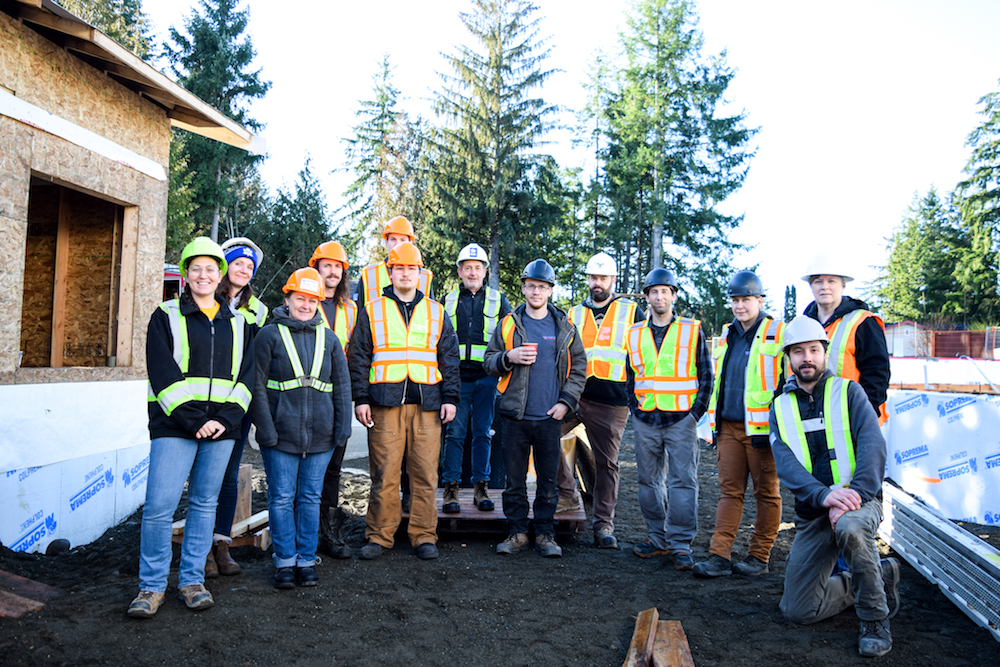 Temprite Climate Solutions have been proud sponsors of Habitat for Humanity Vancouver Island North's affordable housing projects since 2016. Once again, this January, Temprite's crew is looking forward to partnering with Habitat VIN to provide 12 new units at 1375 Piercy Ave in Courtenay with Heat Recovery Ventilators, dryer ventilation and range hood ventilation.
As in past projects with Habitat – this year, the company anticipates a few of their generous Red Seal HVAC Technicians will be volunteering their personal time for ventilation installations, and several Journeyperson's time and expertise will be provided at a reduced cost by Temprite. A portion of the equipment for these ventilation projects has been provided to Habitat at a reduced cost, and some of it has been a Gift in Kind from Temprite Climate Solutions.
Over the past six years, Temprite has offered Habitat Vancouver Island North donations of time and volunteer hours to the value of over $20,000 for their projects in the Comox Valley and Campbell River. By the end of 2023, it is expected that this contribution will likely double!
The company anticipates a Team Temprite volunteer day at the end of January – where Temprite Technicians will work alongside Temprite Admin and Shop Team volunteering to lend a hand wherever needed.
The entire Temprite Team, along with owners Lance Petty and Keanan Egeland, are pleased to have the opportunity to work with Habitat friends once again on this significant project providing affordable housing to the Comox Valley community. 
Click here to read more about our company and values.
About Temprite Climate Solutions: Temprite Climate Solutions is a locally owned HVAC Company founded in 2013. Over the past 9 years, what started as a tiny company of two Technicians – has grown to a robust team of 36 professionals of Red Seal Sheet Metal, Refrigeration, Electrical Journeypersons and Administrative Professionals providing thorough and efficient HVAC Installations, Service and Duct Cleaning from Oceanside to North Island.