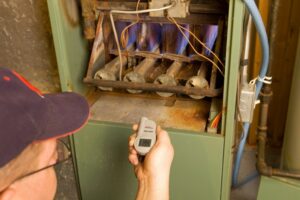 Gas furnaces are a powerful and energy-efficient way to heat a home. We're familiar with the the usefulness of a gas furnace in Tofino, BC for a household, and we never want to discourage people from looking into installing a natural gas furnace.
But any gas-burning appliance comes with some level of safety risk. Not a large risk, because otherwise these appliances would never receive approval for home use. It's important, however, for consumers to know about ways any gas appliance could become hazardous, how best to avoid them, and what to do if problems develop.
In that vein, today we'll examine one of the ways a natural gas furnace can become hazardous: a cracked heat exchanger.