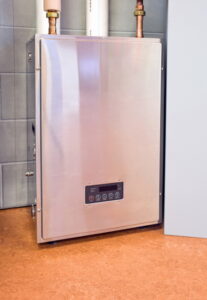 We often recommend tankless water heaters to customers. These alternatives to the standard water heater that uses a tank have numerous advantages:
They consume less energy
They have longer service lives
They take up much less space
They provide unlimited hot water
Except … we want to talk about that last point a bit. It is a major selling point for tankless water heaters, but it can also give people the wrong impression. It's perhaps better to say that a tankless water heater won't run out of hot water. This might sound like the same as saying limitless, but not exactly. It's a description that better explains how a water heater works.