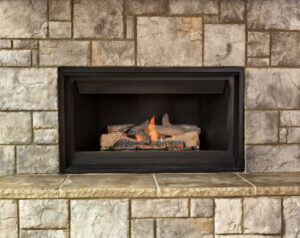 There's probably a direct correlation between how much people enjoy the winter season and whether they have a fireplace in their home.
Fireplaces bring a special cozy touch to the season that you can't get from using a furnace or boiler—even if those heaters are much more effective at spreading warmth all around your home.
Thanks to gas fireplaces, it's even easier to enjoy a glowing hearth without the work and inconvenience of wood-burning fireplaces. Gas fireplaces are safer as well, although they do have their own safety concerns.
To help you get the most from your gas fireplace in Qualicum Beach, BC this winter, we're going to go over a few important safety tips.