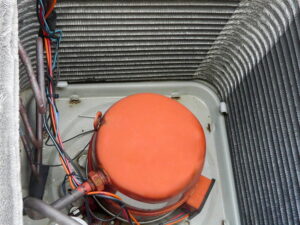 You've likely heard this bit of conventional wisdom about the compressor in an air conditioning system:
When the compressor of an AC dies, the whole AC must go with it. A compressor is an expensive piece of equipment, and replacing it is too costly compared to the long-term benefits of getting a new air conditioner.
Like most nuggets of conventional wisdom, there's some truth to this, but also some myth. A dead compressor in an AC is not an absolute command to have the entire air conditioning system replaced. There are several options a homeowner can consider when the compressor fails, and a complete replacement isn't always the best. Below we'll look at the variables involved in what to do when you've got an AC with a dead compressor.