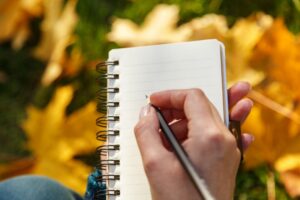 You and your family probably have several special October traditions to enliven an already festive month of the year. We'd like you to add a tradition onto your calendar for October—schedule professional maintenance for your furnace!
No, this isn't as joyful an event as pumpkin-carving or costume-making. But it's incredibly important for your family's comfort and safety during the upcoming winter, and you don't even have to do that much. You only need to call our technicians and enroll in our residential maintenance program. We'll come to your house and give your gas or electric furnace in Parksville, BC the full tune-up and inspection it needs for when it starts working in winter. With this job out of the way, you can go back to enjoying your October and not have to worry about the winter.
Annual Furnace Maintenance Is a Necessity
We're talking about October in this post because it's a convenient time to have maintenance done. But you can schedule the service any time in the fall—or even earlier. The only requirement is that you have maintenance done each year. We don't recommend you skip a year here and there, because that will often lead to you skipping it every year, and that's bad for your furnace and your family's health and comfort.
What makes this a necessary annual job? We can explain with a list of benefits of having your furnace maintained:
Safety: The most important reason to never skip furnace maintenance! Most homes use gas furnaces, and a gas furnace must have an annual inspection to ensure it will operate safely during the coming winter. If technicians locate a problem like a loose gas line, stuck valve, or cracked heat exchanger, they'll alert you so you can have it fixed before the furnace needs to run. Electric furnaces can create safety concerns as well if they aren't routinely maintained.
Fewer repairs: You don't want your winter comfort interrupted when the furnace has a repair need. Maintenance eliminates most of the repairs you would otherwise run into with a furnace—more than 50%!
Better energy efficiency: A furnace wears down from the stress placed on it during winter, and this will lead to it losing energy efficiency. And that makes it more expensive to run. Routine maintenance prevents an efficiency decline, keeping your bills steady for most of the service life of the furnace.
Longer equipment life: How long do you want your furnace to last? As long as possible, right? Maintenance helps you achieve that. Missing maintenance can mean having to retire your furnace early and miss out on years of cooling.
Warranty protection: To keep the equipment warranty on your furnace valid, it needs professional maintenance on a regular schedule.
Peace of mind: All these benefits add up to greater peace of mind for you and your family as you navigate another cold winter.
We're waiting for your call! Get on the schedule for a furnace tune-up and inspection and leave the hard work to us.
Temprite Climate Solutions serves Courtenay, BC and the surrounding areas. For a job done right, call Temprite!