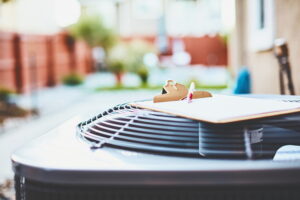 The heatwaves just keep rolling in, and with that, we're running our air conditioning units harder than ever before. Not only is continuous AC use an intense strain on power grids and electricity bills, but the wear and tear can easily break down units at accelerated rates. This leads to an all-too-common problem at the height of seasonal extremes—permanent AC failure!
As costly as it is problematic, experiencing a unit breakdown is a huge issue on these scorchingly hot days! Thankfully there are plenty of methods to mitigate disaster and save homeowners from such a hassle. The keyword here is certainly prevention, as those in need of a fix have to give their local AC repair folks a call.
How to Avoid a Breakdown
Although the probability of overheating your AC unit may seem daunting, with attention and care you can avoid the worst. We've put together a list of pro tips and tricks to help keep the temperature down in your building.
Tips to Stay Cool:
Turn the thermostat up
While this may sound counterintuitive, it's smart to manage realistic expectations during the hottest months. Sometimes, even a well-functioning unit may struggle to reach 24°C if it's 40°C or more outside. Simply setting the thermostat to 26°C will lessen the strain an air conditioning unit experiences during summer heatwaves.
Change your air filter regularly!
Overlooked far too often, it's easy to neglect to change your AC's filter on a regular basis. Almost all HVAC companies will recommend that homeowners change their air filters at least once every 90 days to avoid damage. How much households individually need to clean or change their filters will vary based on many factors however, like pets or the number of occupants.
Make an AC maintenance appointment
If you didn't have the time to make one in the spring, it's not too late to schedule an appointment with your local air conditioning repair service! Before dealing with a costly repair, there is a chance to discover weak points early and prevent future breakdown.
Get creative with cooling
Take some of the pressure off your AC unit and search for alternative methods to keep the house cool. Draw the blinds or shades during exceptionally hot days to block out additional heat. Try to keep fans running even when the AC is off to circulate the cooler air evenly. Rooms unused during the daytime can also have vents and doors closed off to help preserve energy.
Avoid excess indoor heat
If you can, don't use appliances that generate large amounts of heat — like ovens — during the day. Minor lifestyle adjustments like these can help tremendously with cooling! Since your AC won't have as much to work against it will have an easier time reaching your desired room temperature.
If the Worst Happens, Call the Experts
While the best strategy is prevention, sometimes issues still arise beyond our control. For all your air conditioning repair needs in Parksville, BC, we're here to help.
For a job done right, call Temprite!