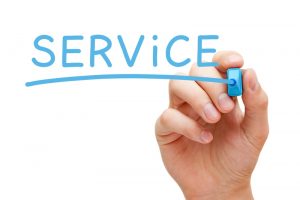 No matter what the temperatures are during spring, it's the right time of the year to prepare your air conditioning system for the coming summer heat. Air conditioners aren't invincible devices that can run and run without starting to wear down. Without proper inspections and tune-ups from professionals done each year, air conditioners will rapidly decline and create numerous problems before breaking down early.
To arrange for air conditioning maintenance in Courtenay, BC, join our Comfort Club. We are Daikin Comfort Pros and our technicians are highly trained and certified to do the best job for your home cooling system. Our Comfort Club offers residential HVAC maintenance that inspects and tune-ups your air conditioning system in spring and your heating system in fall. The program offers extra benefits as well to thank you for being a loyal customer.
Why Maintenance Is Vital for Your Air Conditioning System
You may already be calling us or sending a message to join our maintenance program and get started with AC maintenance. That's great! If you still need some convincing, we can share with you why annual spring maintenance is essential for an air conditioning system.
Warranty protection. The warranty for your air conditioner is there to protect you in case the system suffers a malfunction due to a factory fault. Because around 2% of AC units leave the factory with some type of fault, the warranty is an important consumer protection. But without regular maintenance, most warranties are voided.
Energy savings. The efficiency of an air conditioner is one of the first things to decline when it ages without regular care. You'll start paying more each year to run the cooling system while still getting the same results (or worse). Maintenance prevents this steep decline, and you can expect the AC to keep 95% of its efficiency rating for most of its service life—no need to waste money on cooling costs.
Fewer repairs. Most repair issues with an air conditioner are due to strain and wear on components and the build-up of dirt. Maintenance lowers stress and cleans the AC each year, eliminating numerous future repairs. This saves you money and time.
Repairs caught early. Maintenance also helps with repairs that can't be prevented. The annual inspection gives technicians the opportunity to catch repair troubles early, before they become larger and more expensive to fix.
Improved capacity. An air conditioner that's declining each year will not have the same ability to cool your house as it once did. So you'll not only pay more to run the AC, you'll receive less comfort from it.
Longer service life. An air conditioner may have its expected lifespan cut in half without regular professional maintenance. Needing to replace an AC years before its time is an expensive service—and unnecessary if you stick with maintenance.
Peace of mind. Don't you want to head into each summer feeling secure that the AC will glide through without problems? This is perhaps the best benefit of all.
Temprite Climate Solutions has the maintenance work to keep your house cool and AC humming. For a job done right, call Temprite!