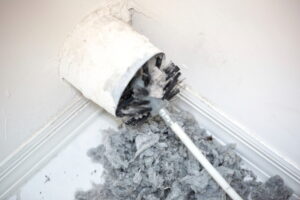 We've got good news for our customers looking to get the best-working HVAC system possible: Temprite Climate Solutions now offers duct cleaning along with our other ductwork services (duct repair and replacement).
We recommend homes have duct cleaning done every three to five years, or whenever there are signs the ducts have become excessively clogged. If you aren't sure if your ventilation system is due for a thorough cleaning, call us to arrange for an appointment. Proper duct cleaning can improve HVAC performance, lower energy bills, prolong the life of the heater and air conditioner, and contribute to less dust and debris circulated through a house.
For a job done right, call Temprite! Temprite Climate Solutions serves Courtenay, BC and the surrounding areas.