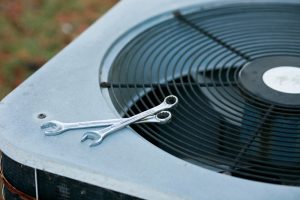 Last time, we discussed some simple things that you can do to help your air conditioner out this summer. There's been enough time since this last blog post for you to take a little time to implement these tips, but what if these tips haven't worked for you? You might feel like you're a little stuck. We understand this, but we want to assure you that this isn't the case. You have power in your home. If you're not getting the work you need, it just might be time for new AC installation in Courtenay, BC.
We know that reading this above isn't always a reason to jump for joy. Replacement work is time-consuming and expensive. When you come to our team though, you can get all the right work that makes this process as affordable and easy as possible. Call today.
When to Upgrade
Here are a few signs that you need to schedule an appointment with our professionals for your air conditioning upgrade.
You're Paying Too Much
How much are you paying for your air conditioning month to month? Take a moment and think about your bills from recent months. Then take another moment to check on your air conditioning bills from this time last year and maybe even the year before—have they significantly increased?
They really shouldn't have. Our summers have been hot but consistent in temperature for the past couple of years. Your air conditioner should still be able to perform the same way. If your air conditioning bills have changed although the way you run your air conditioner has not, then it's time for you to take a closer look at your efficiency.
Your Air Conditioner is Old
If your air conditioner is between the ages of 10 and 15, you need to have a replacement on the brain. We know that your 10-year-old air conditioner might still run like it's new, but it won't be this way for long. Trust us. Your air conditioner can't last forever.
We know that it might seem like you can push past the minor problems that you're having. This isn't true though. You can't squeeze a couple more years out of the AC unit. You're only going to cause yourself more problems and waste money in the process. You can sidestep all these problems with a new AC unit.
Your Repair Cost is Sky High
So before, we talked about the cost of your month-to-month air conditioning services, but now let's talk about the costs of your repair work. Yes, you should expect your air conditioner to undergo a little repair work at least once or twice throughout its lifetime. You shouldn't expect constant repair work though nor should you expect expensive repair work.
If you've noticed that your repair needs have gotten more expensive and complex with time, then it's time for you to call us. Repair work shouldn't be a constant issue. We can handle anything you need.
Contact our Temprite Climate Solutions professionals for our professional work. For a job done right, call Temprite!