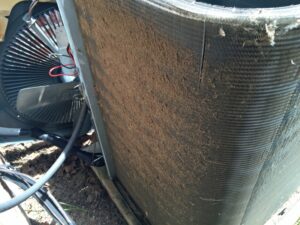 In April we posted about how it's a great month to schedule your regular air conditioning maintenance to prepare for the coming summer. It's May now, but that doesn't mean you've run out of time or passed the "expiration date" for maintenance. We're still in spring and your AC hasn't started the heavy work yet—this is also a good time for you to call us to arrange for professional air conditioning maintenance in Courtenay, BC. We have an excellent residential maintenance program, the Comfort Club, to make it easy for you. Don't delay, however! You don't want the hot weather to catch you off guard with an AC that isn't in the best shape to handle a heatwave.
Perhaps you need a bit more convincing? We've put together a few of the benefits of regular AC maintenance tune-ups and inspections that you don't hear about as much, but which are still valuable.
The Extra Maintenance Benefits
Improve indoor air quality: Your air conditioning system can have a powerful effect on the quality of the air in your house—principally, a negative effect if the air conditioner is not kept cleaned and well maintained. An air conditioner that contains excessive amounts of dirt and dust (and both commonly build up over the summer) will start to circulate around the house and serve as a reservoir of dust that you can't just clean up yourself. This is an even larger problem because you usually run your AC with the house closed up so it won't waste energy. This means all that dirt and dust has nowhere to go. You're better off not having it around, which maintenance will take care of.
Avoid humidity problems: This is related to indoor air quality, but it deserves its own mention. A dirty air conditioner or one that's suffering from unnoticed problems like refrigerant leaks (something maintenance will catch) can start to cause higher indoor humidity in your house. It will also lead to mold and mildew growth inside the air conditioner—and that means both foul odors sent around the house and the possibility of unhealthy mold spores severely affecting the healthfulness of your indoor air quality.
Help the environment: Old, neglected air conditioners can cause problems for the environment. Maintenance gives a chance for technicians to notice issues like an outdated form of refrigerant (R-22) and give you warnings about when you need to make an upgrade to a new system that has less harmful effects on the environment.
Raise your home's value: Yes, regular maintenance is an easy way to make your home more attractive to potential buyers if you have plans to sell your home in the future. Prospective homeowners look carefully at HVAC equipment because they want to know if they'll have to replace it themselves within the next year or so. Maintained equipment will last longer and give potential buyers stronger confidence in purchasing a house. Great, reliable home comfort is always a plus to someone looking for a new home.
Temprite Climate Solutions can handle all your maintenance needs for your home's HVAC equipment. For a job done right, call Temprite!