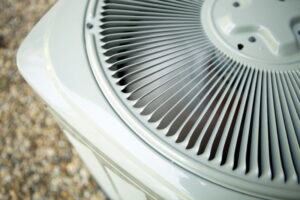 No central air conditioning system lasts forever. In fact, it's rare for an air conditioner to last much longer than 15 years without turning far too expensive to run and continue to repair. You may be in a situation where you know you'll need a new air conditioning installation in Qualicum Beach, BC before the summer heat arrives.
If this describes you, we want to help. Installing a new air conditioner can seem daunting, but we have tips to help make the process easier for you.
Always hire a licensed, professional HVAC contractor
This is the first step, and the most important. There are many amateurs who can offer you a low price on installing a new AC, but you'll truly get what you pay for when you hire a non-professional. Amateurs can charge low for their services because they do fast, sloppy jobs. You want your initial AC installation to go flawlessly or else the system will run poorly and need replacement after only a few years. Professionals will not only do the best job installing a new AC, but they'll also provide help with choosing the best unit for your needs.
Understand what efficiency level you want
Air conditioning systems are more efficient than ever, and any new system you have installed will probably have better efficiency than your current one. However, special high-efficiency air conditioners cost more to purchase, so you'll want to find the right balance in your current budget and your energy-saving plans to pick the best unit. Keep in mind that a high-efficiency rating is not a guarantee of saving money: if the unit isn't right for your home, it will still waste money.
Consider adding extra features
Making a big change to your HVAC system such as installing a new air conditioner gives you an opportunity to make other upgrades. You might want to look into adding zone control to your home, which allows you to cool only the rooms that need it. We also recommend adding new climate controls, such as a smart thermostat that will help you get the most from your new AC.
Think about possible alternatives to a central air conditioner
There are two alternatives to installing a standard split system air conditioner: a heat pump or a ductless mini split system. Heat pumps are essentially air conditioners that also function as heaters. They aren't ideal for all homes and all situations, and our technicians are happy to help you decide if a heat pump will work for you. Ductless mini split systems are an option if you wish to remove ductwork from your house, and they have several other benefits.
Once you've gotten in touch with us about installing your new air conditioning system, we'll help you answer all the questions you may have about the process. We'll guide you through the important decision so you find the new unit that meets all your needs. We're a forward-thinking team and always ready for a challenge.
Temprite Climate Solutions will see you get a great new air conditioning system for your home. For a job done right, call Temprite!